Agna Healthcare has been committed to the R&D, production, and sales of a series of products for medication administration, enteral Feeding Set, blood sample collection, modern wound care, and surgical drainage, etc. They are providing quality medical and surgical supplies with superior value throughout North America, Europe, Asia, and the Middle East. The drive and desire for continual improvement are predominant. 
Our employees are discovering ways to develop the products, produce less waste, and deliver what our customers need better, faster, and with enhanced value. We are 100 percent committed to helping customers find quality products at an affordable rate. Our customer care team is here to help, whether it is to place an order or answer any questions. We deliver reliable products to our customers in the affordable range of their budget.
Quality, safety, and security
The company emphasizes technology innovation, develops products with clinical values, and provides integrated solutions. Our main products have obtained the FDA 510K and CE certificates. As a leading manufacturer of China medical disposables, Agna medical is the first to implement lean production and intelligent manufacturing to continuously improve customer service systems, and provide safe, reliable and advanced sterile medical devices to the medical institutions for the healthcare of human's beings.
Moto of company leader is that the China Medical Disposables. We converge global wisdom. Continuously launch safe, reliable, and advanced products Strategic cooperation with professional distributors. Serving mid-to-high-end medical customers. Benefiting human health.
We encourage and expect employees
We encourage and expect employees to voice their concerns or file a report if they believe in good faith that a violation of law, regulation, other legal obligation, or policy or procedure is occurring, may occur, or has occurred; or if they are concerned about any other reportable matter defined above. Any employee, worker, contractor, or another person who raises a good faith concern or question about business practices or non-compliance with any law, regulation, or company policy and procedure shall be protected from retaliation. 
When we talk about products quality, the issue of product quality is larger than a program and more than a process it is the promise we make every day to our customers. Quality matters in everything we do, everywhere, all the time.
Let us talk about our hardworking team's management. Every company has its back chain workers who build up bridges of the company in a successful way. The following chain describes the team management members of our company who worked hard for attaining their goals on an international level. Meet our team members who work forward to make the world healthier, safe, and more efficient by the use of the latest scientific technologies.
Chairmain & Chief Executive Officer:
Rokas Maumevicius is Chairman of the Board of Directors and Chief Executive Officer at Agna Healthcare. He is firmly establishing Agna Healthcare Company as the undisputed global leader in healthcare technology.
Executive Vice President, Chief of Business Development & Strategy:
Lee Wen, with over 20 years of healthcare sector experience and a proven track record driving value creation for multinational businesses. She is a Chairman, and CEO of 3 more companies running at Chengyang. She has already made incredible strides for her company during his less-than-two-year tenure at the former J&J spinoff.
Gao Jin e is the Executive Vice President and Chief Financial Officer (CFO) of one of the most top companies in past. He oversees all financial activities of the company, including accounting and financial reporting, treasury, tax, planning and analysis, and investor relations.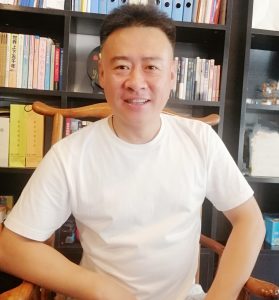 Song Xiao Feng was appointed senior vice president, Corporate Development, Strategy and Investor Relations, in December 2018. Mrs. Feng has served as vice president. Previously, she served as senior vice president, Investor Relations, of Baxalta Incorporated.
Richard Marritt was appointed chief marketing officer of a medical company in October 2018; he served previously as a chief marketing officer of a healthcare company in past subsidiary Welch Allyn for two years, a role in which he was responsible for creating and executing a commercial marketing strategy to drive growth and access to Welch Allyn's products and services.
As Chief Medical Officer, Li Mu Yao oversees clinical development and regulatory affairs across different healthcare industries. Prior to joining the top one company, Dr. Yao was senior vice president and head of Global Oncology at Sanofi, where he was responsible for all aspects of oncology drug discovery, development, and commercialization.
Click the link below to request a quote
Welcome to leave a message!
Do you have any questions or comments to submit to our team?
Please feel free to contact us for any questions related to products, orders, careers.
Someone from our team will be happy to answer your inquiry.